| | |
| --- | --- |
| Customers need to be 18 years and older to order cigars on this website.........► | TO ORDER ON LINE |
| Cigar Samplers, including shipping by Airmail for only $ 9.95 .........► | CIGAR SPECIALS |
WOMEN, POWER & CIGARS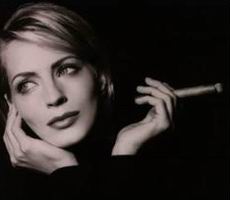 Along the side of every powerful man…
is a beautiful, powerful woman.

The cigar has been a symbol for power, privilege and prestige... since the
conquistadors introduced tobacco... to the European nobility... in the 1500s.

It's all power! A man smoking a cigar is trying to capture that power...
he is able to show off a little bit. Women smoke cigars for the same reason.

Just holding this power prop... with their fingertips... gives women a certain
sense of Freedom, Power & Moxy... as either a unique independent thinker
or a romantic femme fatale.






Power is Sensuous…
We like Sensual Pleasures.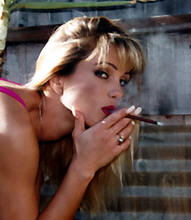 Cigars taste good, and like fine wines, well aged spirits and gourmet
food, they are a connoisseur's experience to be contemplated and
savored… a cigar gets finer with age... if kept in the proper humidor.

The ritual of lighting a cigar and savoring the complex tastes... of a
well aged and properly treated smoke... can be a wonderful focus for
relaxation and meditative reflection... on the pleasures of the here
and now... rather than on the demands of a busy schedule.

Paired with deliciously fragrant cognac, the rich, roasted aromas of
coffee or even a strong, savory red wine, a good cigar offers a wealth
of flavor nuances... to the discerning palate.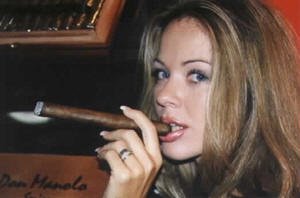 Women have made powerful advances in the corporate world... which
were male-dominated for so long, they also experience more stress.

They have more disposable income. Women are less afraid of embracing typical male pastimes for relaxation, like smoking a fine cigar.

Cigars have recaptured their traditional symbol of success, celebration
and achievement. People yearn for old established rituals... rituals of elegance and sophistication, of good-fellowship and camaraderie.
They call it a gentlemen's industry,
which to an extent, is very true...

Women add a certain "Class" of their own.


Women Love the "Smooth Tasting"
Aromatic Cigars... from Vegas de Santiago

Unlike "harsh" Cubans...
These are elegant hand rolled cigars...
that will delight you...
with every slow draw of smoke.


But the rave reviews don't surprise us, because we have witnessed
the loving care... lavished on the tobaccos - all the way from the
"sun kissed" fields... to the rolling tables.


The manufacturer insists on a 90-day aging period, in the climate-
controlled humidification room, before releasing these exclusive cigars.


Our Famous Brands

: Churchill, Corona, Toro, Torpedo, Laguito,
Lonsdale, Robusto, and our New "Shaman" (Chaman) Cigar and our
New Vegas Chiquititas! (Cigarillo Petits). After you have smoked
one of our Vegas Chiquititas... you will smoke no other brands!


These little Chiquititas... are smooth, delicate and petit... with a
surpassing full flavor for their size. The perfect smoking sensation...
that will leave you craving for more!


These cigars are a labor of love for our Cuban master blender Don Louis Santana, who has been able to produce such an intensely flavorful smoke that appeals to the most discriminating smoker.


From the deep Rainforest… to the warmth of the rich volcanic Earth… rises like a "Phoenix from the Ashes", the legendary and rare "Vegas de Santiago" Premium Cigars from Costa Rica!



The Quality is born in the fields...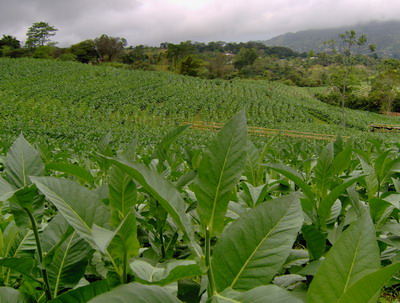 Our tobacco is grown in the fertile, high volcanic mountains, at a height of 1100 meters above sea level, in Santiago de Puriscal.
The special conditions here allow us to grow our tobacco with very little use of pesticides and artificial fertilizers. We also quick-freeze our tobacco leaves, before and after curing.

Our special tobacco is then hand-picked, selected, dried and cured for 3 years with tender loving care. In Costa Rica, this is called "Pura Vida", Pure Life! Where the tobacco plant is considered most sacred.

The Manufacture of "Vegas de Santiago" cigars is all done by hand, using the tubing technique after "de-veining" the leaves. Our rich and smooth wrappers are imported from plantations in Nicaragua, shade-grown to perfection.

The Mystique of the Rainforest lingers in the smoke…. and the mild, smooth taste will convince you of the high-quality of "Vegas de Santiago" Premium Cigars.
As the manufacturer of "vintage tobacco" Premium cigars, we offer
our customers their own custom cigar bands.
Click Here
for Prices and Styles of Cigar Bands!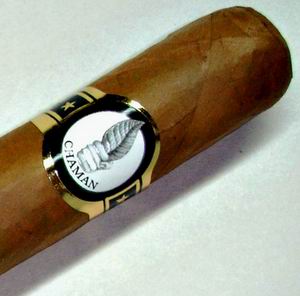 Please email us... with any questions you may have.


Sunny Greetings from Costa Rica!




Lani Kaub Niehaus
International Sales

customerservice@vegassantiago.com


"Famous & Power Women"
Cigar Smokers


Catherine the Great was born in 1729. She loved smoking fine cigars
and bands are her invention. She insisted on a band - to keep her royal
fingers from getting stained with tobacco.

Marlene Dietrich played the Russian ruler in the film "The Scarlet
Empress." The actress was often seen smoking cigars.

Gertrude Stein shared her love of good literature and love of good
cigars with her friends, Ernest Hemingway and F. Scott Fitzgerald.


The poet Amy Lowell, the novelists Colette and George Sand,
and the Australian soprano Nellie Melba, all enjoyed a fine cigar.

"La Africana" cigar factory in Cuba... holds the distinction of being...
the first cigar factory... to employ a woman (1878). The best cigars
from this factory were sent to Nellie Melba.


The George Sands Society, founded in Santa Monica, California in
1992, is the largest women's cigar smoking society.


Bonnie Parker, of Bonnie and Clyde infamy, and Annie Oakley,
relieved some of the stress of their jobs.. by smoking cigars.


In modern days, the famous WWII pin-up Lillian Russell, fogged up
more than GI's lockers... with her cigar smoke.


Madonna, Jodie Foster and Whoopie Goldberg are all women
with their names in the headlines... and cigars in their relaxation kit.


Women bought less than a tenth of a percent... of all cigars in the
1980s. Now women buy over five percent... of all cigars, and account
for more than forty percent... of the retail cigar dollars.

The Cigar Association... estimates that there are now half a million...
woman cigar smokers!


Cigar Aficionados offer these tips
on buying and smoking cigars: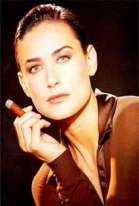 Buy cigars from a tobacco shop. There are many
high quality Cigar Shops online, such as: Vegas
de Santiago Premium Cigars from Costa Rica.
They'll know more about the product and have a better selection
than liquor, drug or grocery stores.



Pick a great smelling cigar. Chances are if the cigar doesn't
smell good, it won't taste good either.

Make your first smoking experience pleasant. Don't smoke in a
place where you'll feel self-conscious. A good cigar is best smoked
in a comfortable atmosphere, such as at home with friends... after
a meal.

For your first time, select a premium hand-rolled cigar in the $3
to $4 range. Brands made in Costa Rica are popular sellers
because of their mild, pleasant flavor….and mountain grown
tobacco…is very smooth.

Dip the head of the cigar - the end you put in your mouth - into
cognac, brandy or a fine port wine. As you draw on the cigar,
you'll be able to taste the flavor. Some companies sell cigars that
have been dipped in liquors and wines. There are also some nice
flavored cigars, like cherry, vanilla, cinnamon, coconut, coffee, and
macadamia nut... to name a few.


Women may prefer the more feminine petite smokes... that resemble
cigarettes. But with cigars, bigger is usually better. Smaller cigars
tend to get hot... very quickly, and the taste is often harsh. The
exception... is the exquisite "Chiquititas" from Vegas de Santiago!

Don't inhale. Cigars are for enjoyment, not a quick nicotine fix.

Always ask permission... before lighting up in a
restaurant, even in the smoking section. Many
people find the smoke... highly offensive, and even
at smoker-friendly places, cigars are often prohibited.



What is so alluring about the Cigar Woman?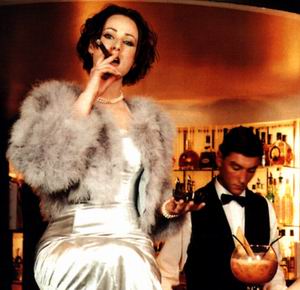 What makes her so damn attractive... to cigar-smoking men (and even to many men, who don't smoke cigars)? First of all, there is a certain strength about a cigar smoking woman. She is someone who is self-confident, secure and ready to fly in the face... of the criticism... of her family and friends.

She stands out. Men like women... who aren't afraid to break rules... and take risks. They know these women... just might rock their world!

The image of a woman... holding a long, sleek, cylindrical object... in her mouth, prompts even the most sophisticated men... of the world...to be reduced to drooling newborns... in suits.

If you haven't already realized it, there is a whole new mode of meeting men... that has been born in the 1990's. Cigar parties, single-malt scotch and cigar tasting, cognac tasting, beer tasting and the like, are predominantly frequented by men.... lots of men. These events do not exclude women.

However, it has been my experience... that rarely more than two or three women... are in attendance, and every man... in the room... is keenly aware of the presence... of those few smart, lucky ones.

If you come to one of the tasting or parties, be prepared to be scrutinized. However, you will also be fawned upon, flirted with, wined, and if you wish, dined, if not worshipped, by your pick of men.




They will compliment you, show you respect, and perhaps best of all... offer you cigars. Your only challenge... will be to figure out... who is married, and I suspect... you've all had some practice at that.


Puff sensuously, puff deeply. Then look quickly over your shoulder and see the look on the face of the man who's been watching you...


He loves you!






To Learn the Secrets... of our new "Shaman Cigar"
CR Cigars!
Cigar Information, The "Shaman Cigar",
Costa Rica history of Cigar Tobacco!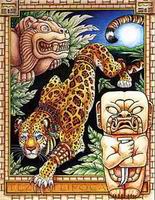 Wine & Spirits
International Fine Wines & Liquors, Information about Wines & Wine Testing. Cocktail Recipes! Tropical Drinks! Gourmet Foods! Gourmet Cooking! Gourmet Recipes! Tiki Bars, Tiki Huts, Tiki Glasses, Mugs & Gifts!
Tiki Masks & Statues, Tiki Art! Cocktail & Wine Glasses & Accessories!